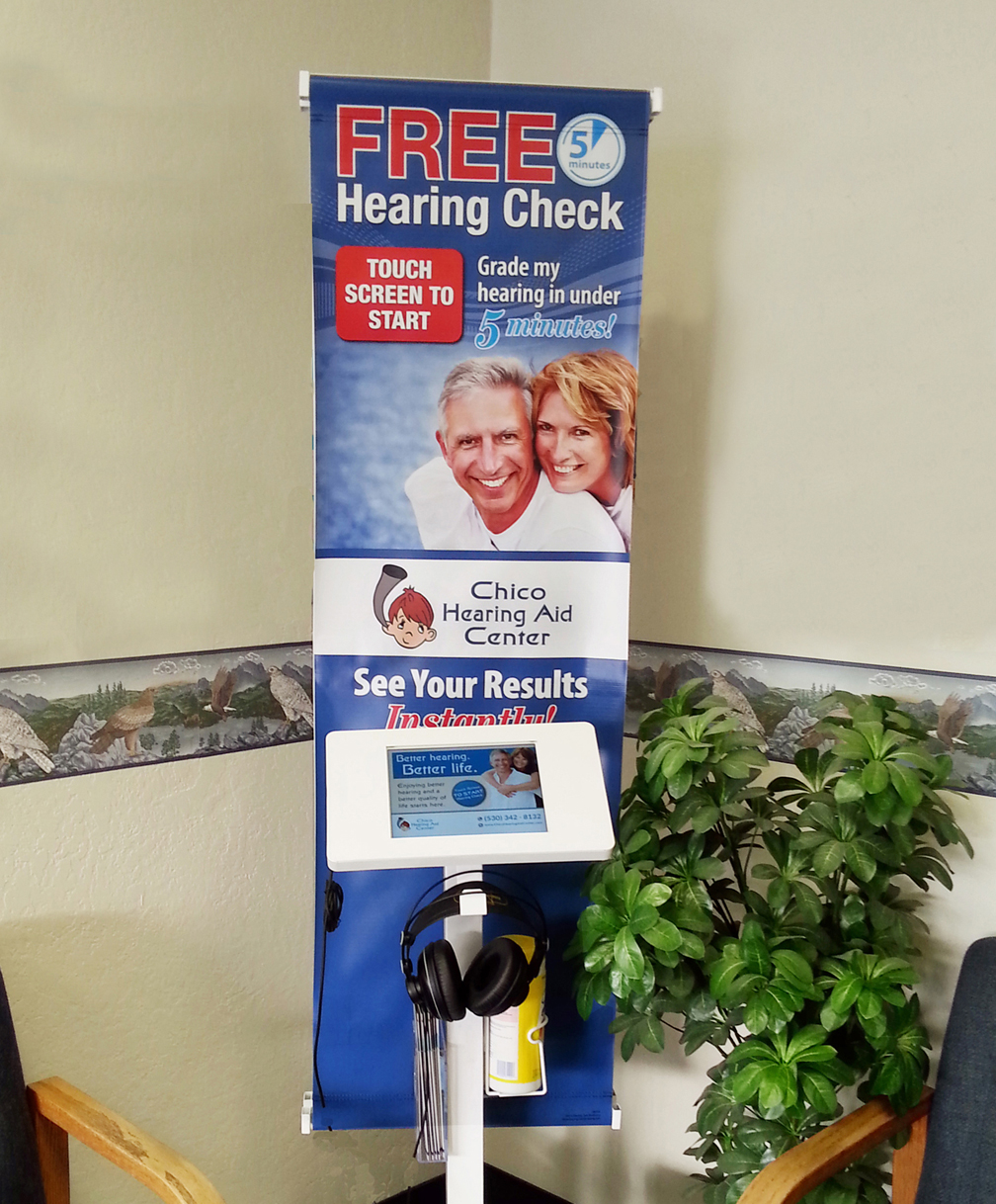 08 Nov

New Way to Test Your Hearing

Introducing our new Hearing Check Kiosk – a simple, quick and FREE way to determine if you have hearing loss. Chico Hearing Aid Center recently installed this self-testing station in our reception room. No need to make an appointment. The Kiosk is available for anyone to use just by stopping by during our normal office hours.

This simple 5-minute test will tell you if you should have further evaluation to determine if you could benefit from hearing aids. It is easy to do and actually fun!

Occasionally we take the Kiosk "on the road" to offer testing at remote sites, but normally the Kiosk is available for anyone to use who drops by our office during normal open hours.

So stop by Chico Hearing Aid Center, 1600 Mangrove Ave, Suite 160. We promise there will be no pressure to buy, just a chance to gain information.

For office hours and to confirm the kiosk is available, call 530-342-8132.